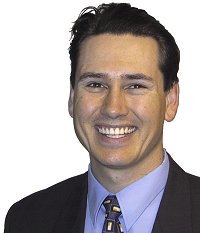 Congratulations on your forthcoming Wedding. If you are getting married in PERTH Australia and looking for a professional and experienced DJ, then you have come to the right place.
Hi I'm Dale Carter and as you know the DJ can make or break the wedding reception. That's why I work hard to make sure your wedding will be fun and memorable.
I believe that having 12 years experience as a wedding DJ means I can create the kind of wedding you want and unlike other wedding companies, when you book me, you get me.
I make sure everyone enjoys the music through out the night. To do this, I pay great attention to everything from the dinner music to the dancing music. I also make sure the volume is appropriate.
So right from when your guests arrive, they will hear a smooth selection of music that we choose together.
The dinner music, bridal dance, its follow-up songs and the dancing music are carefully selected to build a celebratory atmosphere and keep everyone happy, especially you.
I am also very flexible and will play selected tracks from CDs that are important to you. Requests from guests are welcomed, but I also make sure that inappropriate requests don't get played.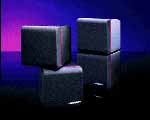 You will be happy to know that I use only professional DJ equipment including Professional DENON Pitch Control CD players and BOSE 403 speakers. Dance floor lighting is all part of the deal when you book.
If you decide to book then about 4 weeks before your wedding day we will have an appointment to finalise your music selections. I will play for you a whole range of ideas to help the three of us narrow down just what you want.
If you like what you have read thus far, then please call me on 0411 352 766 to talk about your day and I can provide a quote. Or fill in the form below.
Regards
Dale Carter
P.S. I prefer to let the music do the talking and would be happy to meet with you at no obligation to discuss your wedding plans. This way you can meet me and decide if you would feel comfortable having me as your DJ.
P.P.S Click here to download a general wedding outline which has a couple of speech formats.
P.P.P.S. You are probably itching to know how much I charge. You will be pleasantly surprised for someone with 12 years experience. Fill out the form below and I will respond within 24 hours if not sooner.
---
Wedding Quotation and Availability
To receive a quotation online please fill in the form below. I will also let you know whether I am available when you contact me for an appointment.

---
Music Ideas
To start getting ideas for your wedding night visit the below link dale@gtp.com.au or phone on 9444 6119 or 0411 352 766
Postal Address:PO Box 1577 Subiaco 6008.
Print this page for your records by clicking file and print.
Other Sites of companies I have dealt with